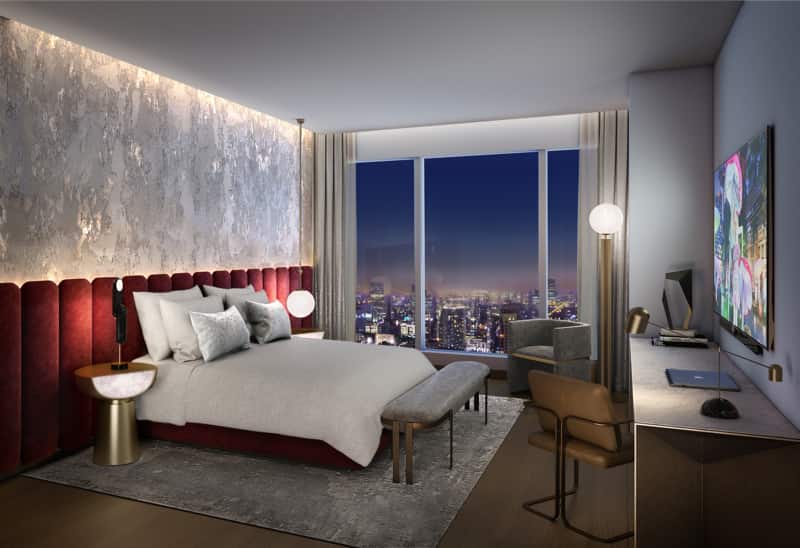 Are you looking for luxury apartments in Dubai? Currently, the market is a buyer's paradise, with premium luxury branded residences available in upmarket locations. In case you are wondering what the legal requirements and procedures are to buy apartments in Dubai, we've got you covered.
Buying apartments in Dubai is easy, if you know what you want and where to look. Whether you are a UAE resident, an expat who has just relocated to Dubai, or an investor looking for good returns, there are several apartments for sale in Dubai that match every lifestyle and budget. But first, let's look at the legal requirements for buying apartments in Dubai.
In Dubai, expats can buy freehold properties in designated areas. According to the terms laid out by the Dubai Land Department and the Real Estate Regulatory Agency (RERA) in Dubai, foreigners who are not resident in the UAE and expatriate residents may acquire freehold ownership rights over property without restriction, usufruct rights, or leasehold rights for up to 99 years. The title deeds are issued by the Land Department in the emirate, and there is no age limit to own property in Dubai. Here are the top three steps to buy an apartment in Dubai:
Select your dream home:

Selecting apartments in Dubai can be overwhelming, with so many excellent options to choose from. Make sure you meet with trusted developers when shopping for luxury branded residences. You will need your passport, UAE residence visa or permission to reside in the UAE. Once you have selected a property, you will have to sign an MoU, drafted by the agent, which will list the terms and conditions of the property purchase.
Get an NOC: If you are buying an apartment in Dubai with a mortgage, you will need an NOC from the bank. You will also need a paysheet from the developer and a real estate transfer certificate. The certificate will confirm that there are no outstanding charges if the property has been purchased on the secondary market, and that the transfer of ownership is indeed possible. Once the legal formalities are complete, the title deed will be issued in the investor's name.
Registering ownership: This is a crucial part of the process. Buyers must register the purchase with the Dubai Land Department. This can be easily filed through the RERA app. The entire legal process of buying an apartment in Dubai takes about six weeks.
As a prospective buyer, you don't need to navigate the above process by yourself. If you are considering buying an apartment near JLT – the hub of entertainment, culture, nightlife, and work – why not choose SO/ Uptown Dubai Residences? As Dubai's first fashion-led, Parisian-inspired luxury, lifestyle destination, it offers contemporary apartments with statement furnishings. When booking an apartment at SO/ Uptown Dubai Residences, you can also take advantage of world-class customer service throughout the purchase process.
Standing at 340m, Uptown Tower – a pinnacle of luxury, sophistication, and style – brings premium residential apartments to prospective buyers and investors. Uptown Tower offers 227 ultra-exclusive branded residences with 1-, 2-, and 3-bedroom layouts, with sweeping views of the Dubai skyline, Ain Dubai, and the sprawling cityscape below, all magnified through the floor-to-ceiling glass walls that offer opulence beyond compare. The luxury branded residences promise easy access to one of the top luxury lifestyle hotels in Dubai – SO/ Hotels in Dubai, with plush rooms and suites, as well as a myriad of luxury amenities like SO/ Spa, SO/ Fit Gym, and numerous world-class restaurants. Guests will be spoilt for choice when they book any of the bespoke 188 design-led rooms and suites that offer unrivalled views of Dubai's skyline, Marina, Jumeirah Beach, and beyond.
It's no surprise that SO/ Uptown Dubai Residences is generating tremendous interest from international buyers and prospective tenants. Whether you are a family looking to start a new life in Dubai, a working professional who needs easy access to key business hubs in the city, or an investor looking for good returns, SO/ Uptown Dubai Residences checks all the right boxes.
SO/ Uptown Dubai Residences are now open for bookings, with many units also ready-to-move-in. For more details, visit https://uptowndubai.ae/en/.