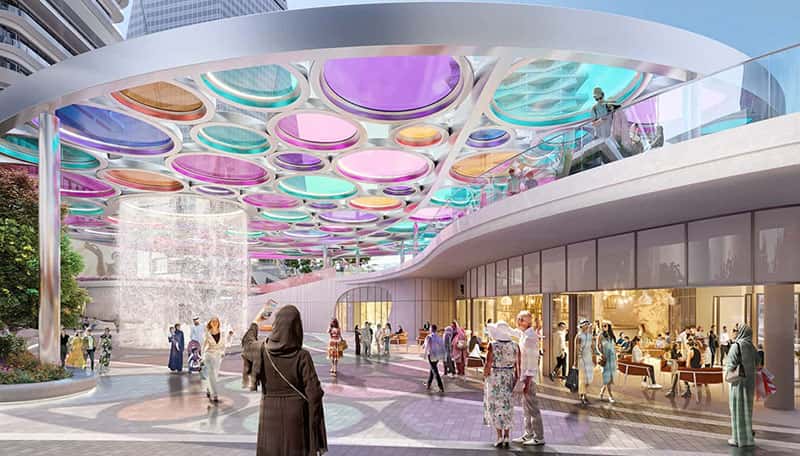 With its stunning skyline, world-class amenities, and vibrant culture, Dubai is a city that attracts residents from all corners of the world. Read on for a comprehensive apartment move-in checklist to ensure a smooth transition to your luxury apartment in Dubai.
Choosing the Right Location
Dubai offers a wide range of residential options, each with its unique charm. Be sure to explore different neighbourhoods like the Palm, Marina, and Uptown Dubai to find the one that suits your lifestyle and preferences.
Pre-Move Preparation
Budgeting: Moving can be quite a daunting experience but you can iron it out by setting some time to pre-plan it. Start by setting a budget that includes utilities, and other monthly expenses. Make sure you consider all your financial commitments when deciding on your new home.
Documentation: Ensure all your paperwork is in order, including your visa, passport, and legal documentation. Dubai's buyer agreements are generally straightforward and transparent, so you won't have to worry too much.
Research the Neighbourhood: Investigate the amenities and services available in your chosen neighbourhood. Look for proximity to schools, healthcare facilities, and shopping centers to meet your daily needs.
Packing and Moving
Declutter: Before packing, take the time to declutter your belongings. Donate or sell items that you no longer need, as this will make your move more manageable.
Packing Supplies: Invest in good-quality packing boxes, bubble wrap, and packing tape to ensure your belongings are securely packed.
Professional Movers: Consider hiring professional movers for a stress-free relocation. Many moving companies in Dubai offer reliable services to make your transition as smooth as possible.
Settling In
Utilities and Services: Arrange for utility connections, including electricity, water, internet, and cable beforehand so that you can ensure access to all essential services.
Furnishing Your Apartment: Luxury apartments come equipped with modern fixtures and fittings and high-end appliances. These are standard inclusions in SO/Uptown Dubai Residences which are branded luxury properties for those who want to enjoy luxurious living.
Essentials for Your New Apartment
Security: Ensure your peace of mind with a reliable security system. Luxury apartments often come with 24/7 security to guarantee the safety of residents and their possessions.
Smart Home Features: Consider implementing smart home technology to make your daily life convenient. These features are becoming increasingly common in luxury apartments. Invest in smart assistants like Amazon's Alexa or Google Assistant.
Explore Your New Neighborhood
Community Events: Now that you are all settled, consider participating in community events organized by your apartment complex or local neighbourhood, such as cultural gatherings, art exhibitions, and health and wellness programs. This is a great way to build connections in your area. The Plaza and Atrium in Uptown Dubai will be shining examples of community spaces that bring people together through art, culture, and a top-notch culinary experience.
Exploration: Take the time to explore your new surroundings. Discover local restaurants, cafes, and shops to enjoy Dubai's rich and diverse culinary scene.
Socializing: Get to know your neighbours and join social groups in your community. Many luxury apartment localities in Dubai foster a strong sense of community to ensure residents feel at home.
Dubai's allure as a dynamic and culturally rich city is undeniable. When moving into a luxury apartment in Dubai, keep this moving into a new apartment checklist in mind to ensure a smooth transition and move into your new home, stress-free!