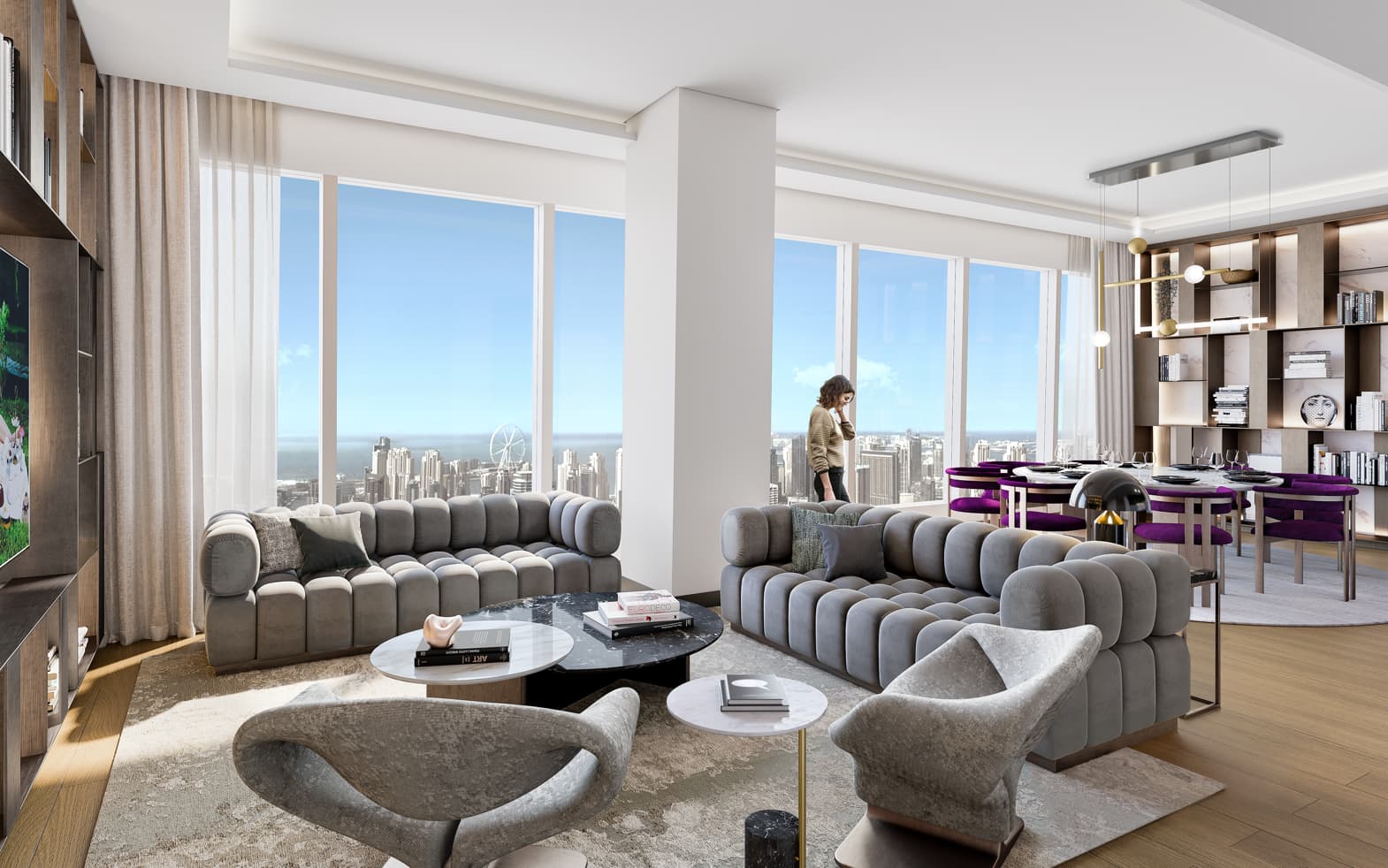 A vibrant cosmopolitan city known for its stunning skyline and luxurious lifestyle, living in Dubai is a dream of many. Whether you're a long-time resident or a newcomer, it can be a both exciting and challenging experience to find an apartment in Dubai. Read on for a checklist of everything you need to consider before taking on this mammoth task.
Set a Budget: Before you start your apartment hunt, establish a clear budget. Dubai offers a wide range of housing options, from affordable apartments to high-end luxury properties. Knowing your financial limits will help you be able to considerably narrow down the areas you can look at and the number of bedrooms you'd be able to comfortably afford.
Choose the Right Location: After you have decided your budget, it is time to choose and pick from Dubai's many vibrant neighbourhoods. Keep your lifestyle and priorities in mind when selecting a location. For an exciting urban atmosphere, Downtown Dubai or Jumeirah Lake Towers is an ideal choice. Arabian Ranches and the JVC are both community focused areas to live the slow, savouring life. For those looking to truly experience a luxury and amenities loaded Dubai lifestyle, Uptown Dubai is the city's most up and coming smart district featuring the newly completed and launched Uptown Tower. This 81 floors tall impressive building is home to 22 floors of grade A commercial space, the ultra exclusive 5-star SO/Uptown Dubai Hotel, and SO/Uptown Dubai Residences offering 1,2, and 3 bedroom 5-star branded luxury apartments, and magnificent duplexes, and penthouses.
Research Online Listings: Utilise online platforms and real estate websites to explore available apartments. Websites like Property Finder, Dubizzle, and Bayut provide comprehensive listings with photos and detailed descriptions. Take advantage of search filters to refine your options based on your preferences for size, price, and features. For example, if you are looking to find a studio apartment in Dubai, you should use filter options that specify the apartment size, location, and budget range.
Work with a Real Estate Agent: If you are still battling questions about how to find a studio apartment in Dubai or are worried about if you are paying the right price, consider enlisting the services of a professional real estate agent who specialises in Dubai properties. They have access to exclusive listings and can provide valuable insights into the local market. A skilled agent will help you navigate the process, negotiate terms, and ensure a smooth transaction.
Visit Apartments in Person: While online research is crucial, visiting apartments in person is equally important. Schedule viewings to get a feel for the property, its surroundings, and the overall condition. Pay attention to details such as maintenance, security, and accessibility to public transport and amenities.
Be Aware of Legal Requirements: Dubai has specific regulations governing buying/mortgage agreements. Familiarise yourself with these legal requirements to ensure that all paperwork is in order to protect your rights as a property owner in Dubai.
Apartment hunting in Dubai requires careful planning and research but with the right approach, you can find your dream apartment in this dynamic city. By defining your budget, selecting the right location, utilising online resources, and seeking professional guidance, you'll be well on your way to securing the perfect Dubai apartment.