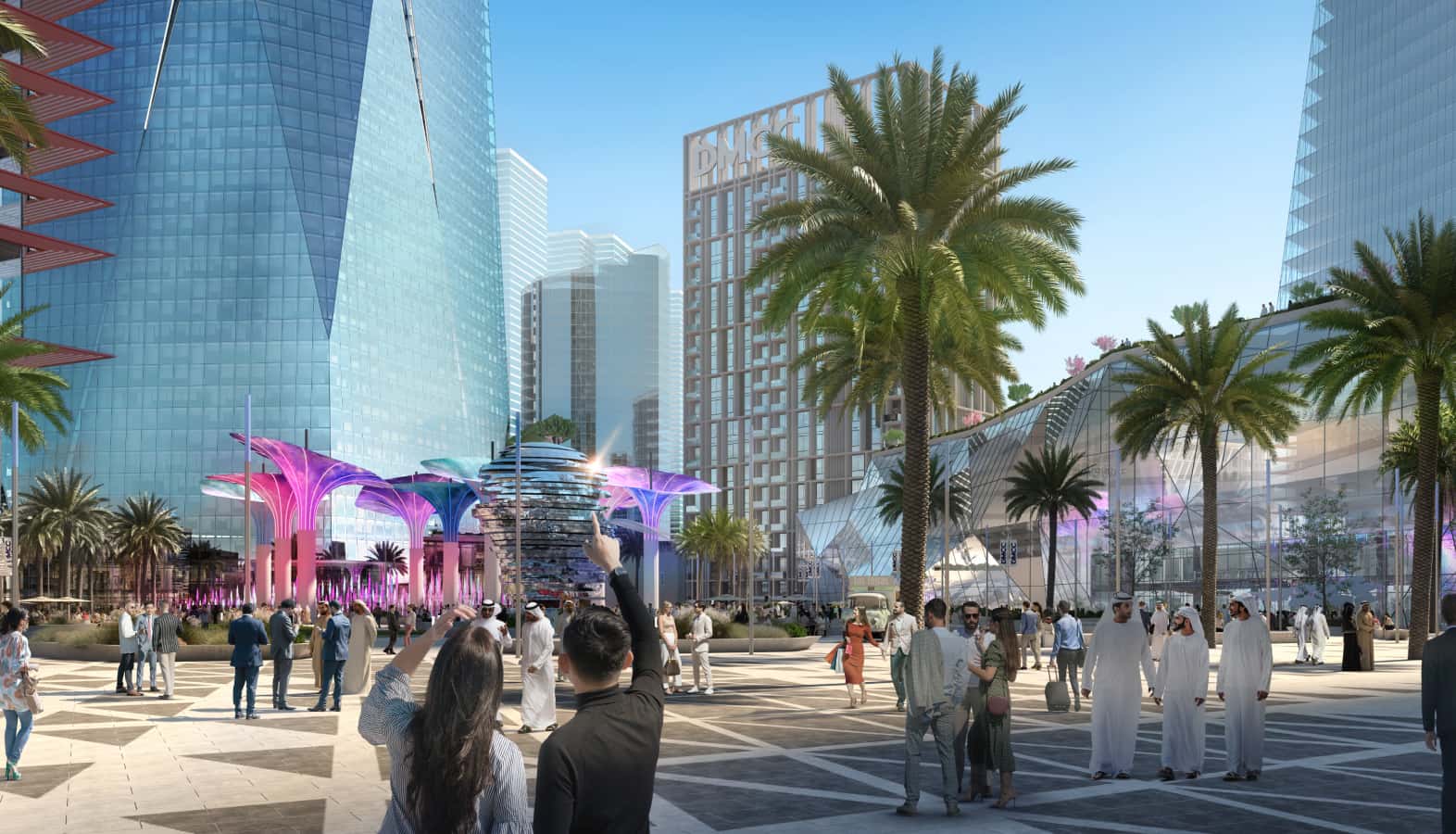 As Dubai's real estate market continues to soar owing to its exponentially growing development initiatives, it has become crucial to invest in the right property to secure a good ROI from this flourishing market. So, dear apartment seeker, you have come to the right place. We've put together 4 great areas to consider in your house hunting journey. Read on to discover the wonderful neighbourhoods and the amenities they have to offer.
Dubai Marina: Situated well in the western outskirts of Dubai, Dubai Marina is conveniently located along Sheikh Zayed Road and is one of the most upscale neighbourhoods in Dubai. The starting price for a 1BHK here is AED 1,225,720 and goes up to AED 1,953,367 for a 2BHK.This flourishing real estate market is characterised by its glistening waterfront promenades, extravagant buildings, and glamorous yachts gracing the waters, it is a location revered by both visitors and investors alike.
Arabian Ranches: Another gorgeous property to consider while looking for residences in Dubai, Arabian Ranches is spaciously designed to let the light in. This neighbourhood is made up of independent villas and semi-detached town houses, inspired by Arabian and Mediterranean styles that start from AED 2,099,999.00. These properties are equipped with private swimming pools, maid's rooms, and other luxury amenities like lush garden spaces, and kid's areas. Residents of Arabian Ranches are also eligible for discounted memberships at Dubai Polo, Arabian Ranches Golf Club, and the Equestrian Club.
Jumeirah Lake Towers: If you are looking for residences in Dubai that are modern, stylish, and well connected, JLT could be a great option. With 1 BHK apartments starting at AED 100,000, JLT is known for its manicured lawns, waterfront properties, and a buzzing social scene. Peppered by the lovely lake-side and pet friendly lawns, it is a great place to live in Dubai.
Uptown Dubai: One of the hottest upcoming neighbourhoods in Dubai, Uptown Dubai is a world class smart district, unlike anything in the market. The newly completed and launched Uptown Tower is 81 floors tall and is an ingenious hybrid consisting of 22 floors of grade A commercial space, the exquisite 5-star ultra-exclusive SO/ Uptown Dubai Hotel,and SO/ Uptown Dubai Residences which consist of 1,2,and 3 bedrooms 5 star branded luxury apartments in addition to stunningly designed duplexes and penthouses,starting at AED 1.79M. Additionally, Uptown Tower offers a host of luxurious amenities including exciting dining and retail outlets at the Atrium, all atop a brilliantly designed Plaza.
Uptown Dubai is a historic project strategically located as a link to Abu Dhabi besides a strong connectivity to Sheikh Zayed Road, Jumeirah Beach, and Downtown Dubai. Read more about this exciting new project set to enrich the Dubai skyline here(Link to previous blog).
Dubai's real estate market is a thriving ground for both investors and those looking for a forever home. Take the opportunity to be part of an ever-growing global landscape destined to become bigger and better in the years to come.