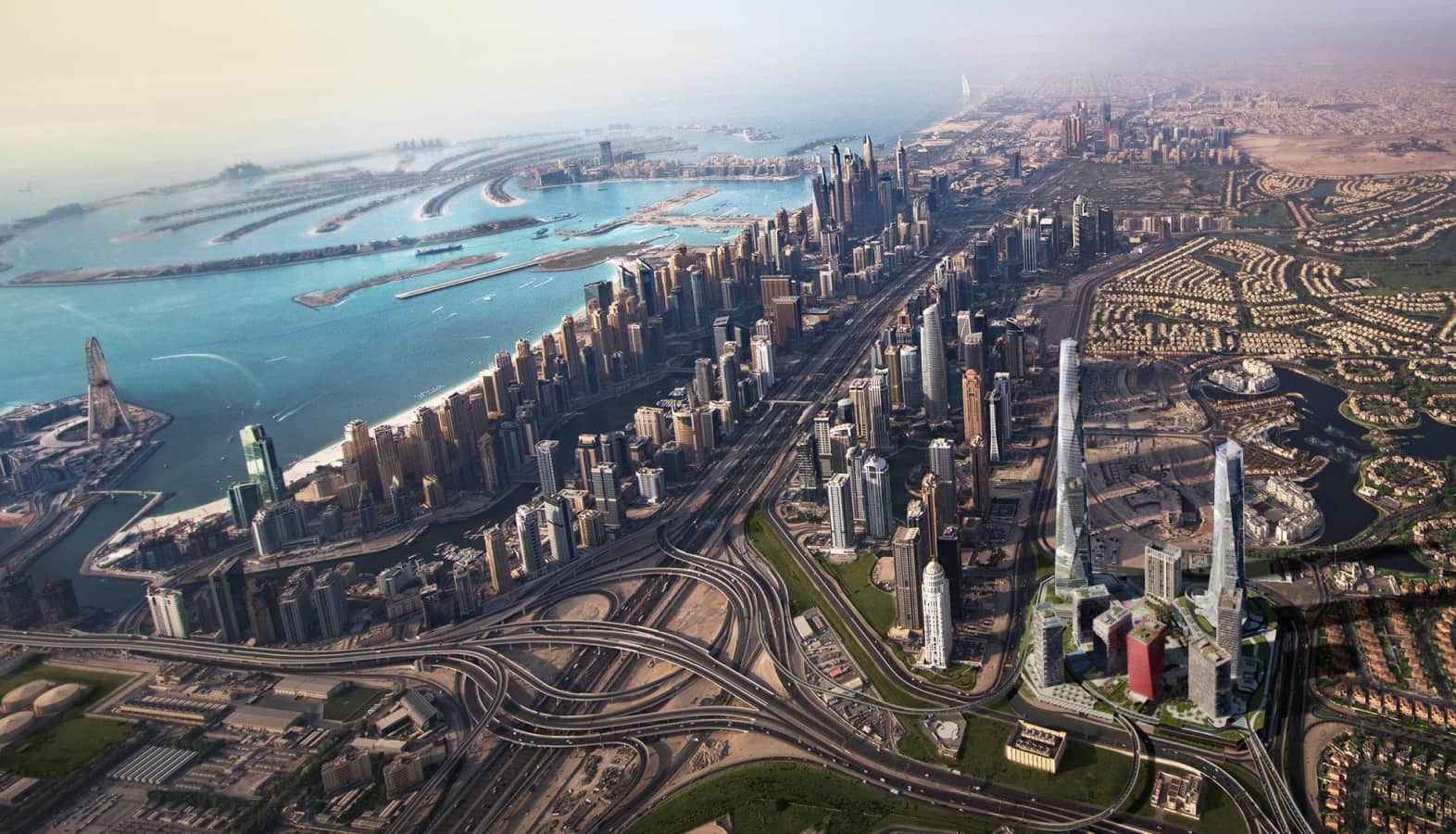 A melting pot of cultures and backgrounds from across the globe, Dubai is known for its significant expatriate population, all thanks to its rapid economic growth, diverse job opportunities, tax-free policy, modern infrastructure, and luxurious lifestyle. If you are one of those seeking new experiences and opportunities, let us introduce you to one of the city's most up and coming neighbourhoods- Uptown Dubai.
Uptown Dubai has been planned as an enchanting destination that offers its residents a unique urban experience. This mixed-use development sits in the heart of new Dubai and is slated to consist of seven mid-rise towers and two distinctive skyscrapers. Strategically positioned at the southern end of the city, Uptown Dubai also functions as a link to Abu Dhabi, all main roads, airports, and notable neighbourhoods. To put it simply, you are only 2-minutes away from Sheikh Zayed Road and metro station, 5-minutes away from Jumeirah Beach, and only 20 minutes away from Downtown Dubai.
One of the two landmark skyscrapers, the newly launched Uptown Tower has been crafted by Adrian Smith and Gordon Gill, the architects responsible for the iconic Burj Khalifa and is a highly coveted investment for both businesses and residents alike. Besides Grade A commercial office spaces across its 22 floors, Uptown tower is also home to SO/Uptown Dubai Hotel. The hotel covers ten floors in 188 extraordinary rooms, lofts, and suites overlooking the breathtaking Dubai skyline and the Arabian Gulf. The top 28 floors of Uptown Tower feature the exquisite 1,2, and 3 bedroom SO/ Uptown Dubai Residences. Thoughtfully designed and skilfully crafted for a unique living experience, each unit is enriched with high-end features, luxurious amenities, and panoramic views of the sprawling city below.
At the core of Uptown Dubai is the Plaza- an inspiring multifaceted wonderland of art, culture, and events. It aspires to be the place that brings people together to connect in a meaningful way. Only a skip away from this culturally rich avenue is The Atrium where you can discover the city's gastronomic pulse and dine away at some of the hottest cafes and restaurants in the world.
In a city renowned for its architectural marvels and luxurious living, Uptown Dubai is a fast growing neighbourhood. With its great architecture, commitment to sustainability, and an enviable location, Uptown Dubai is where fairytales come true.
Explore stunning 1,2,and 3 bedroom luxury branded apartments, duplexes, and penthouse options here.