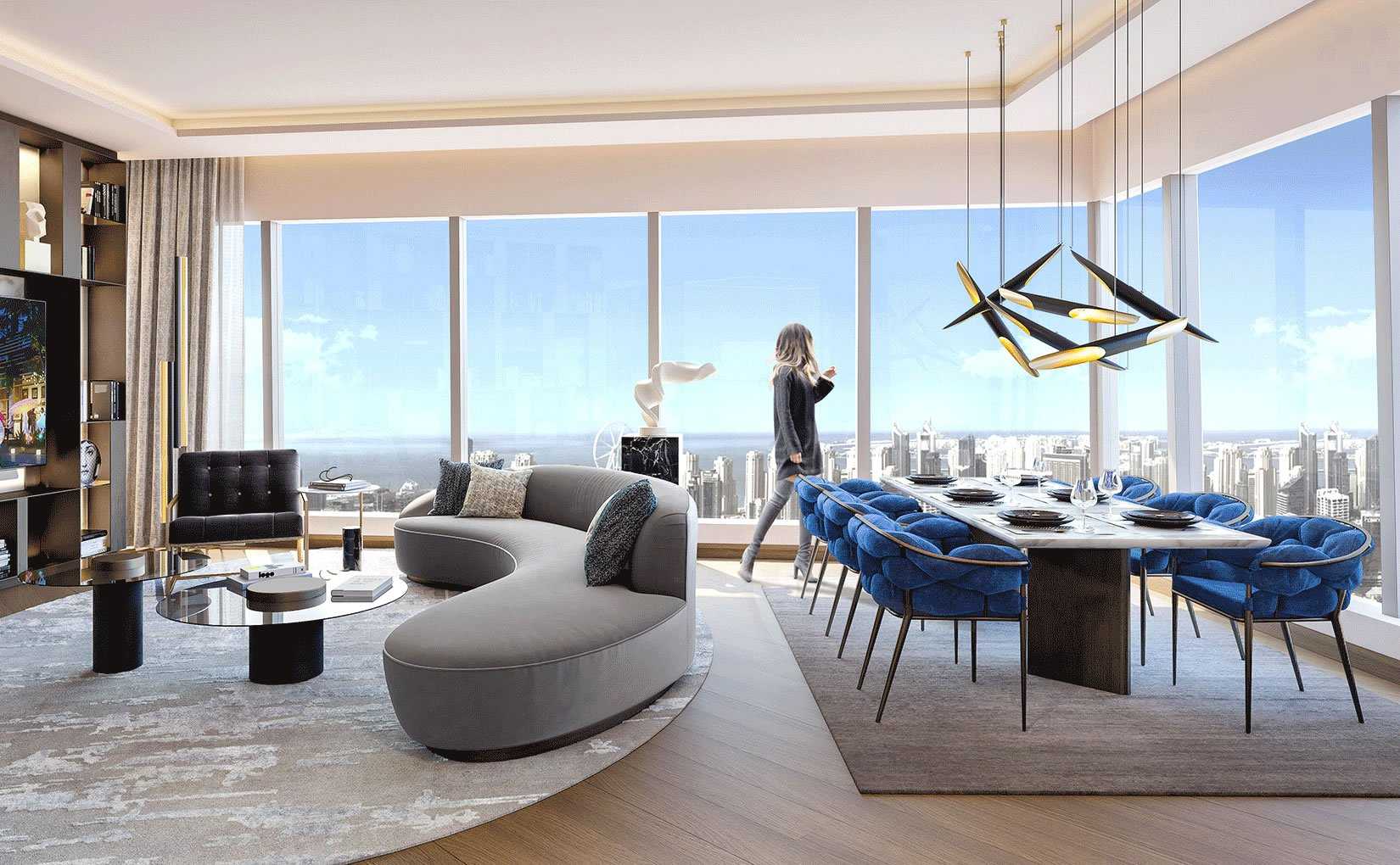 The information contained on this website (including any drawings, plans and specifications) and any statements made are intended for illustration purposes only. There is no warranty or representation (express or implied) contained herein on the part of the Developer (defined below) or AH New Lifestyle Middle East FZ-LLC ("Hotel Manager") as to the specifications of the property or any other matter. Although the information contained on this website is based on the Developer's current understanding, changes may be necessary or desirable as a consequence of applicable laws, authority directions, contractual arrangements and/or the requirements of the project.
Opinions expressed herein reflect the judgement of the DMCC management team as of the date of preparing this website and may be subject to change without notice if we become aware of any information, which may have a material impact on any such opinions.
Pictorial images, drawings and computer-generated images are indicative and for illustrative purposes only.
The content on this website may not be reproduced (in whole or in part) nor summarised or distributed without our prior written permission.
SO/ Uptown Dubai Residences (the "Development") is not owned, developed, or sold by the Hotel Manager or its affiliates. Dubai Multi Commodities Centre Authority (or the development entity established by Dubai Multi Commodities Centre Authority), an entity formed under the laws of Dubai (the "Developer"), is independently owned and operated and is solely responsible for the ownership, development, and operation of the Uptown District.
The Developer uses the "SO/" brand name pursuant to a limited, non-exclusive, non-transferable and non-sublicensable licence from the Hotel Manager or its affiliates.
Under certain circumstances, the license may be terminated or revoked according to its terms in which case the Branded Residences will not be identified as a "SO/" branded project or have any rights to use the "SO/" trademarks or any other trademarks belonging to the Hotel Manager or its affiliates. The Hotel Manager and its affiliates do not make any representations or guarantees with respect to the Branded Residences and is not responsible for the Developer's marketing practices, advertising, and sales representations.
All content (texts, trademarks, illustrations, photos, graphics, files, designs, arrangements etc.) on this website are protected by copyright and other intellectual property laws.